What better way to spend a spring day that walking with your best friend? The Tails on Trails dog walk is a scenic walk to raise money to help homeless dogs find loving homes. The route will take you and your furry pal around the Reston Town Center on a walk along the W&OD trail, sidewalks & footpaths. What a great way to bond with your pet and get some much-needed exercise! Dog walk begins at 10AM rain or shine!
Please complete the form below and pay, securely, via PayPal to participate!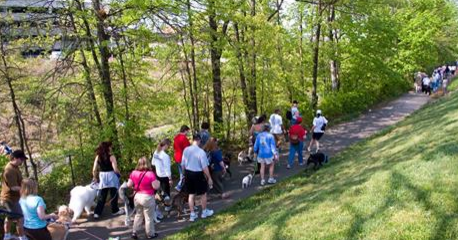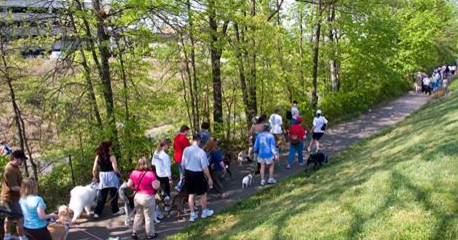 Make a Goodie Bag Donation
The Pet Fiesta will draw an estimated 10,000 attendees, not only to participate in the fun, but to also potentially adopt homeless dogs into new loving families. As part of the Tails on Trails dog walk, we will be providing goodie bags to dog walk participants. We are looking for pet businesses like yours to become goodie bag sponsors. In return, we will include promotional information about your business in every bag and post your link on our web site. Your donation is tax-deductible.
Good bag items consist of dog treats, toys, gift certificates, candy or other items for humans, etc. Goodies must be tangible, fun items. You can include brochures, flyers or business cards with your goodies.
We need to have all of our goodie bag sponsors on board by April 20th, so please let us know if you are interested as soon as possible. If you would like to donate an item to our goodie bags or help fund our event, please contact us at mark@gooddogz.org or at 571-233-4557.
You can send your donation to:
GoodDogz.org
11160-C1 South Lakes Drive, # 720
Reston, VA 20191